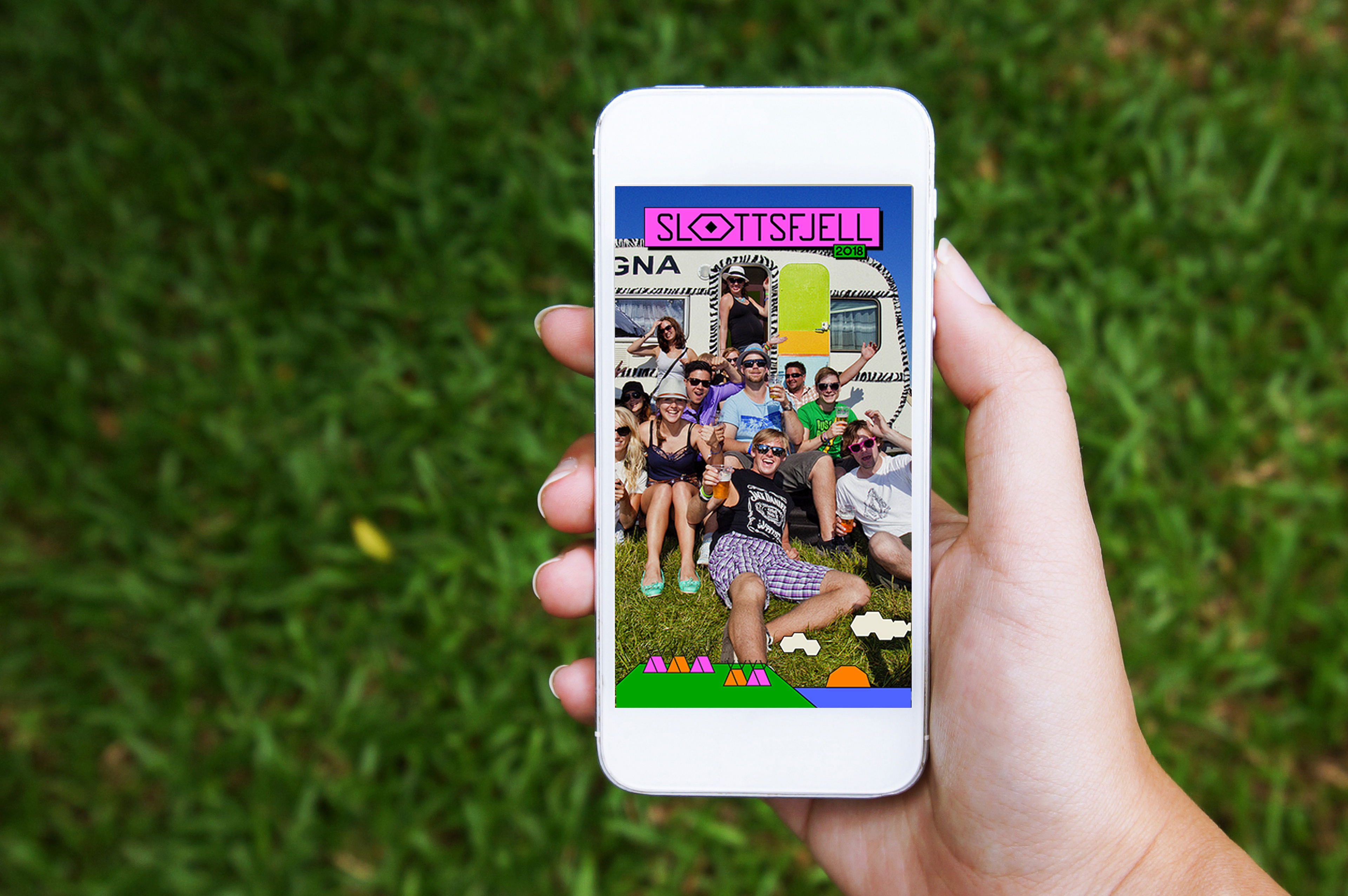 I had the pleasure of creating snapchat filters for the Slottsfjell 2018 festival, based on their new visual profile. To up the relevans for the visitors/users, and with that the shareability rate of the filters, we decided to create 3 different filters which 
were all available based on geolocation, time of the day, and for a set period of time. 
Filter number 1
was available to visitors to use during the entire music festival, and limited with geolocation to the area of the music stages. 
Filter number 2
was to be shared within the area of the festival camp.
Filter number 3
was made available only at the end of the festival and the day after, and says "Thank you for this year, Slottsfjell 2018."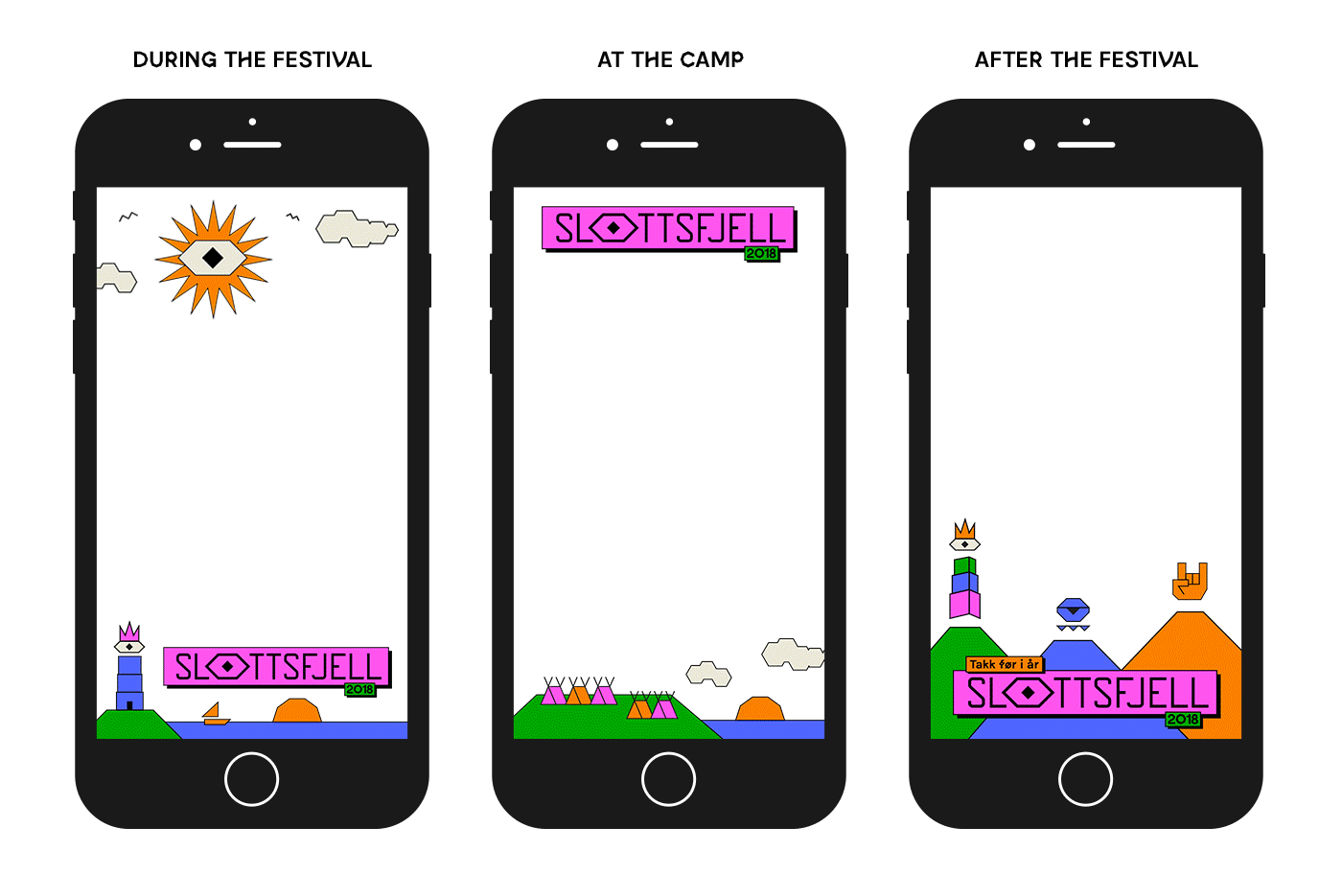 Type of project:
Client project - Slottsfjell Festival 2018
My role:
Designer
Responsibilities:
Concept, Design
Tools:
Adobe Illustrator CC